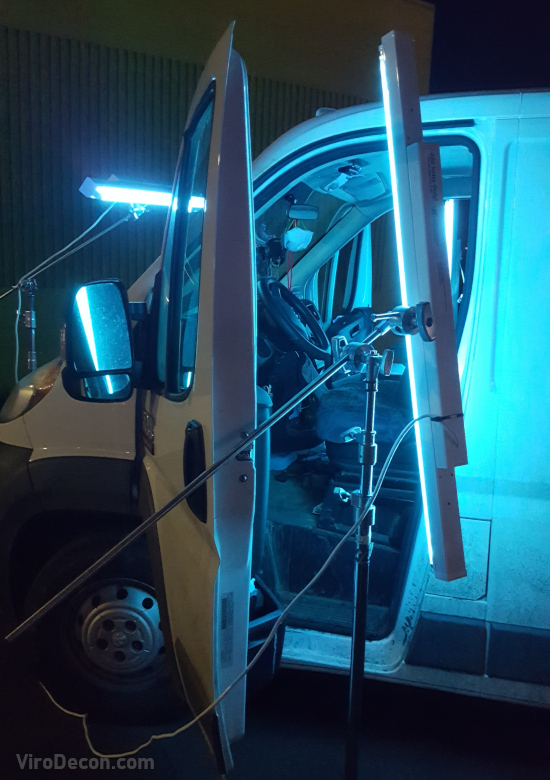 During our process we use a range of technology including:
Electrostatic sprayers which better coat hard surfaces with treatments
Particle counters and infrared cameras for spore contamination
UVC Light treatments for treating certain materials
Combination of wet treatment and dry treatments
Gas treatments for odor removal
Our wet treatment is bio-friendly and is safe for use on playgrounds, toys, and other sensitive objects as we leave no harmful residue.
We have the largest mobile UVC disinfection light setup in Colorado. Ask us about industrial applications where vapors and fogs would be harmful and where the UVC lights would be the best option.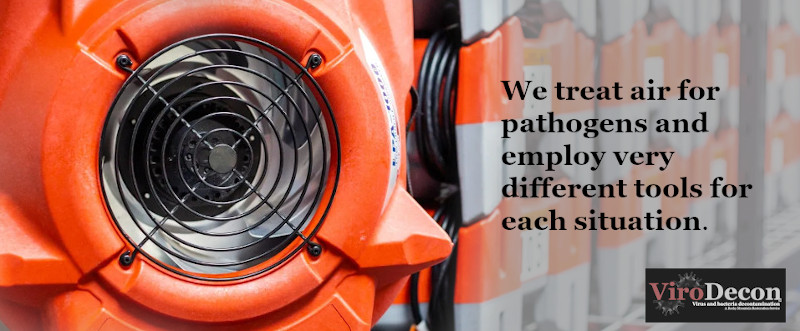 Testing
We employ several types of tests to verify our work depending on the problem. In the case of toxic mold contamination we are able to detect air quality quickly. For virus and bacteria contaminants we may need to send samples to labs to verify.  In our Level 3 service we have the option to bring in a microbiologist for independent advice, and handle quality control.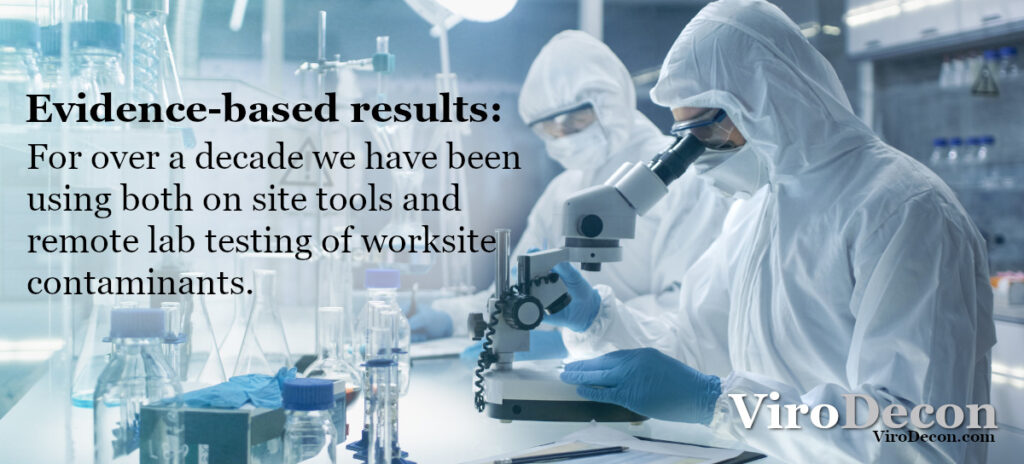 NEXT to tips to prepare for our visit >