Assessment Process
Our assessment process involves looking for factors like hard vs. soft materials, high ceilings and low crawl spaces. Filling out the New Customer Form at the end of this packet will help us begin the assessment of your facility. Before service begins we may visit your building or just need a description depending on the level of service and other factors.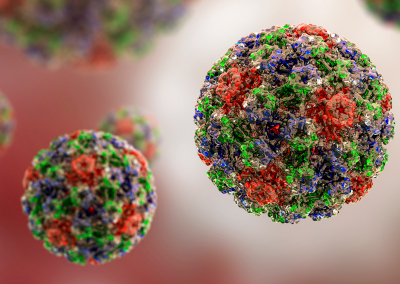 A Bio-friendly process:

We use a bio-friendly process which leaves nothing more than a thin film of common table salt as a residue. Our process is not corrosive to metals as you find with bleach treatments. Other processes like ozone treatments can have lasting cancer-causing particles as ozone reacts with common chemicals. We only use EPA registered antimicrobial solutions. We may use several types of treatments depending on the materials in your facility. Hard surfaces and soft surfaces are treated differently. Viruses vs. bacteria >
Evidence-based results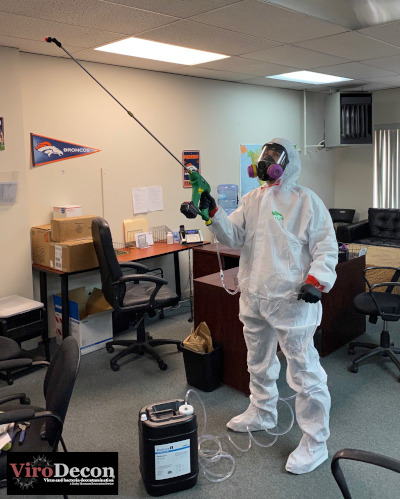 We offer several types of testing including swab tests, viral lab tests, air quality tests and mold spore tests depending on the nature of your emergency. In Level 3 service we may use testing to determine the effectiveness of the decontamination. In some large jobs a microbiologist may be there as an independent source of information and as a quality control.
Safety
Your site may require our Level 1 preventative treatments or our full Level 3 emergency system involving clean rooms and removal of known infected material. We follow federal guidelines in all levels of decontamination to ensure pathogens do not spread, and we offer testing and follow up decontaminations to ensure a clean environment.
We are OSHA certified in health and safety. We also hold an IICRC certification in Applied Microbial Remediation, Health and Safety and other categories.